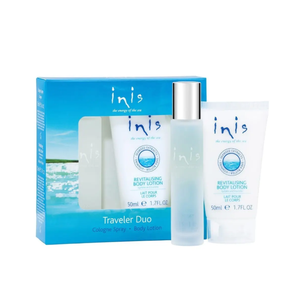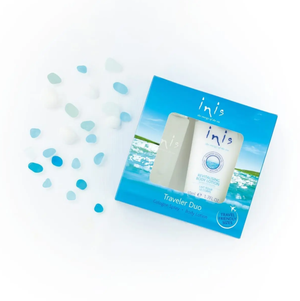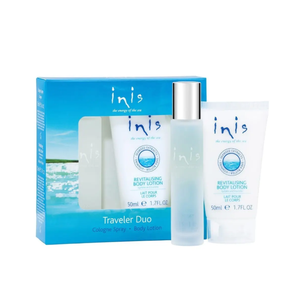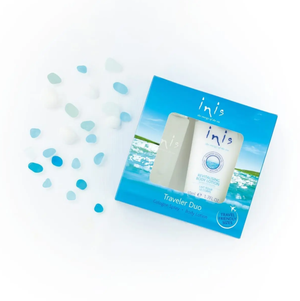 On Sale
Inis Traveler Duo
Our most popular grab-and-go gift or sampler.
Take your favourite refreshing scent anywhere you go with this set of travel-friendly sizes. An incredible special value, our Traveler Duo is also a great way to sample Inis the Energy of the Sea.
Includes a 15ml Travel Size Inis the Energy of the Sea Cologne, plus a 50ml seaweed-enriched Body Lotion!
Cologne Spray
Fresh, clean, unisex fragrance
Makes you feel close to the sea – no matter where you are
Body Lotion
Nutrient-rich seaweed extracts for lasting skin hydration
Deep moisturising shea butter nourishes and protects skin
Antioxidant rich Vitamin E and Provitamin B5 to help keep skin supple and conditioned
Made in Ireland. Never tested on animals.
Inspired by the beauty and energy of the western coast of Ireland (Dog's Bay, Connemara), the crystalline scent of Inis (the word means 'island' in Irish) invigorates and brings a feeling of happiness.