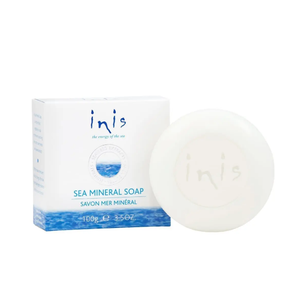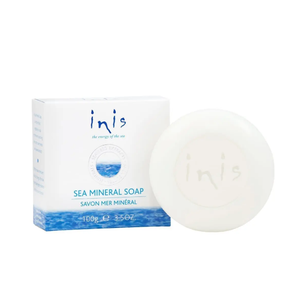 On Sale
Inis Sea Mineral Small Soap
3.5 OZ
Gently cleanses with shea butter, sea minerals and seaweed extracts.
A triple-milled round bar for shower, bath or travel, our fresh scented soap gently cleanses and leaves skin feeling refreshed.
Just like our large bar, it is enriched with nutrient-rich sea minerals and hand harvested seaweed extracts, for a gentle, nourishing cleanse
With the ocean-fresh scent of Inis the Energy of the Sea, this soap is the perfect way to refresh
Made in Ireland. Never tested on animals.
Inspired by the beauty and energy of the western coast of Ireland (Dog's Bay, Connemara), the crystalline scent of Inis (the word means 'island' in Irish) invigorates and brings a feeling of happiness.