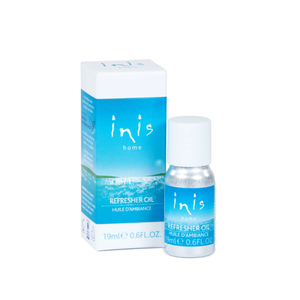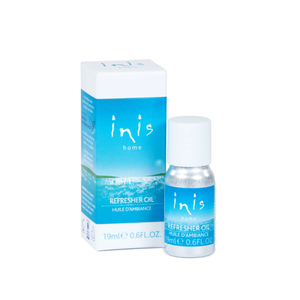 On Sale
Inis Home Refresher Oil
For electric diffusers, oil burners and more!
We are delighted to offer an exciting new way to instantly brighten your surroundings with the sparkling, clean scent of Inis.
Use our concentrated Refresher Oil in electric diffusers and oil burners, or to scent any potpourri or porous ceramic home fragrance item.
Add 2-3 drops of oil to water in your electric diffuser.
Use a few drops to refresh Inis Scented Seashells & Sea Glass or any other porous ceramic home fragrance items.
Replenish with additional drops as needed.
Avoid contact with finished surfaces as fragrance oils may cause damage.
0.6 FL OZ
Made in Ireland.
Never tested on animals.
Inspired by the beauty and energy of the western coast of Ireland (Dog's Bay, Connemara), the crystalline scent of Inis (the word means 'island' in Irish) invigorates and brings a feeling of happiness.