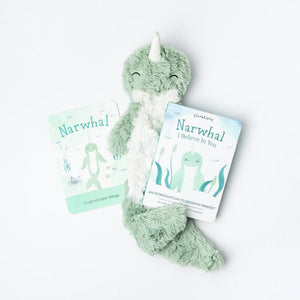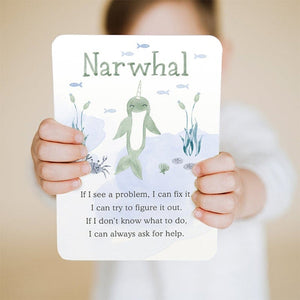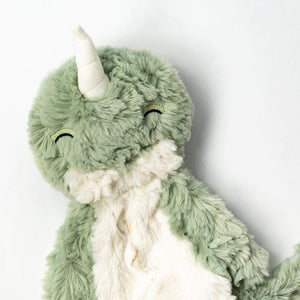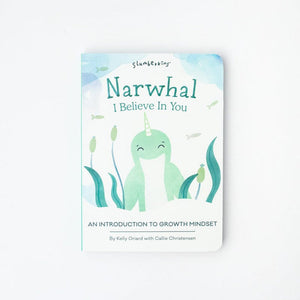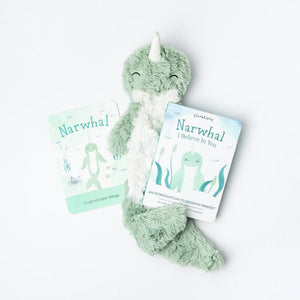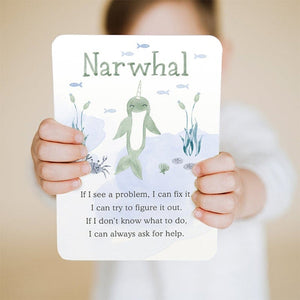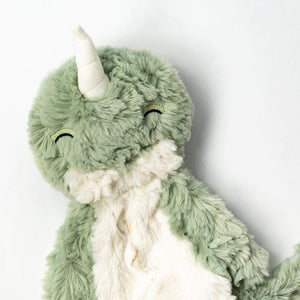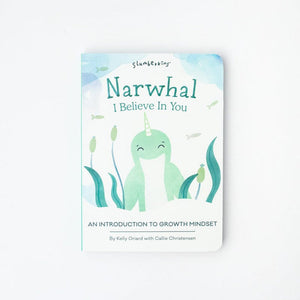 On Sale
Slumberkins Narwhal Snuggler
Promotes: Growth Mindset
As little ones become more independent, asking for help can be a challenge. Narwhal teaches children how to make a difference in the world around them through problem-solving and recognizing when to ask for help.
Perfect for children as they begin to explore the world around them and develop a sense of self through play, Narwhal Snuggler will be right there with children as they begin to identify, imagine, and navigate emotions, big and small. Along with the board book and daily affirmation, this Snuggler reminds children that they are capable of changing the world.
Includes:
1 Narwhal Snuggler
1

Narwhal 

Board Book
1

Narwhal 

Affirmation Card
Product Details:
Made out of the softest silky fabric, a soft fur face, and stuffed with hypoallergenic polyester fiberfill.
100% Polyester Material.
Measures 16 inches long and 9 inches wide at the feet.
Intentionally designed without any small, detachable plastic pieces.