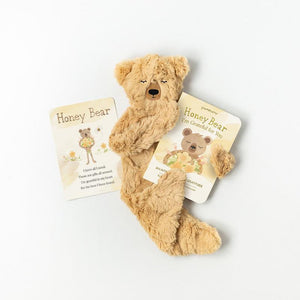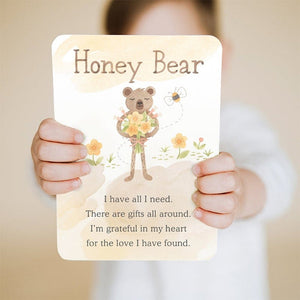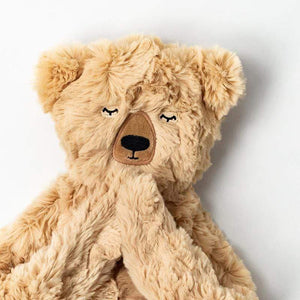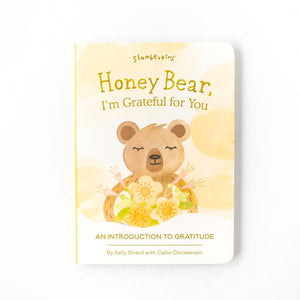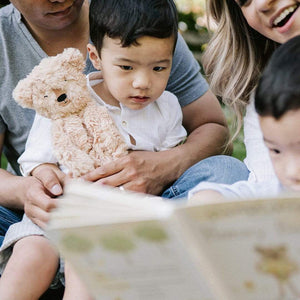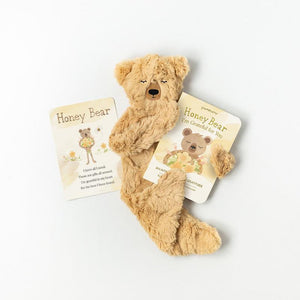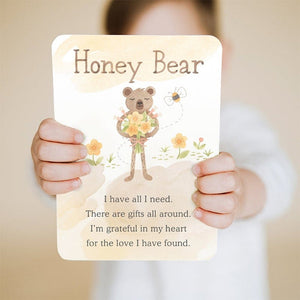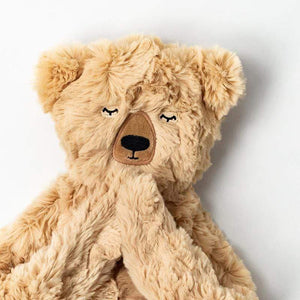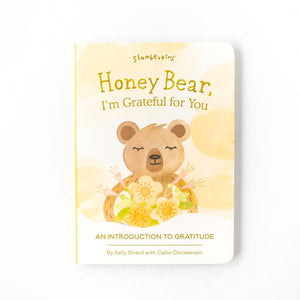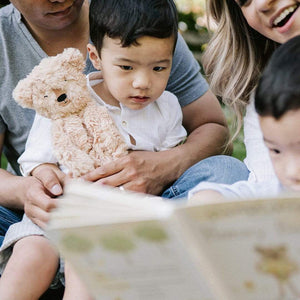 On Sale
Slumberkins Honey Bear Snuggler
Promotes: Gratitude
As children step out into the world and explore all the beautiful things it has to offer, Honey Bear reminds children to appreciate every bit of it.
Create a loving routine that deepens the bond with little ones while promoting valuable life skills of mindfulness, connection, and gratitude. With the board book and the affirmation, Honey Bear helps build a foundation of emotional intelligence. Children learn to cultivate gratitude and bring awareness of the things in their everyday lives that they can be grateful for having.
Includes:
1 Honey Bear Snuggler
1

Honey Bear 

Board Book
1

Honey Bear 

Affirmation Card
Product Details:
M

ade out of the softest silky fabric, a soft fur face, and stuffed with hypoallergenic polyester fiberfill.
100% Polyester Material.

M

easures 16 inches long and 9 inches wide at the feet.
Intentionally designed without any small, detachable plastic pieces.