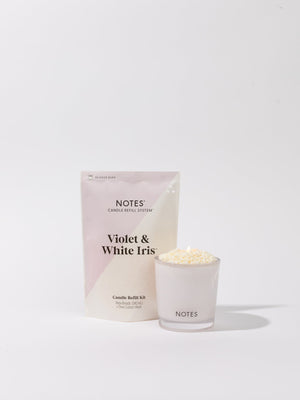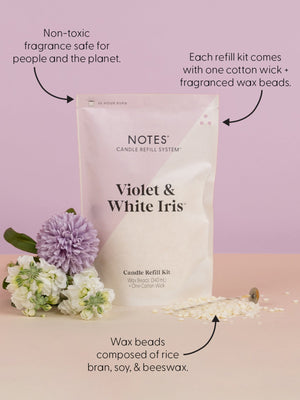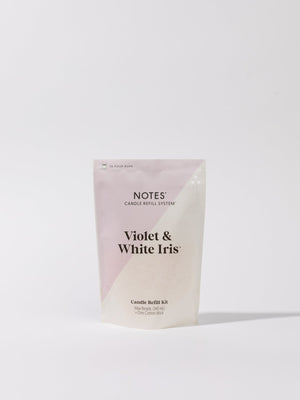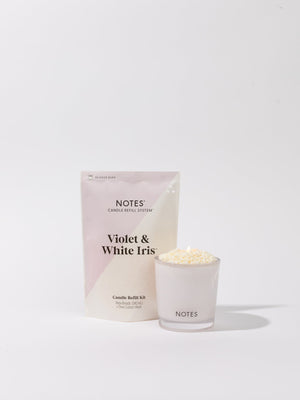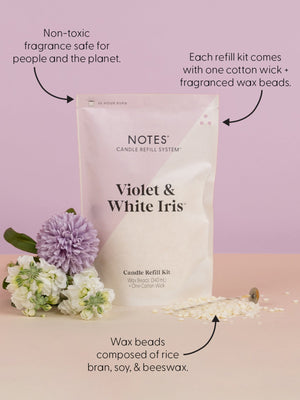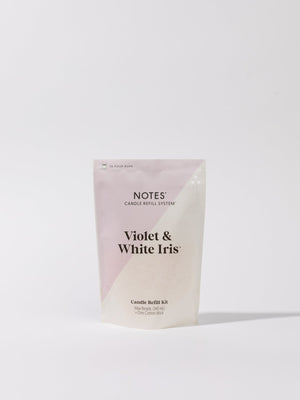 On Sale
NOTES Candle Refill Kit | Violet & White Iris
Wick, fill, burn, and refill time and time again.
Simply pour this candle refill into your NOTES® sustainable candle glass to enjoy 36 hours of room-filling fragrance.
Meet the NOTES® Candle Refill Kit, because we believe in refills over landfills and a more responsible way to candle. Each Candle Refill Kit includes a perfectly portioned bag of fragranced wax beads and a lead-free, cotton wick. Use this kit with your NOTES® Starter Candle and Silicone Cleanout Insert (Sold Separately Here) for room-filling fragrance you'll feel good about.

Fragrance: Violet & White Iris
Fragrance Description: Say 'I do' to a soft bouquet of your floral favorites, from powdered iris to classic red rose.

What Makes it Special:

100% Natural Wax: Soy, Rice Bran, & Beeswax
Non-Toxic Fragrance: Safe for People & the Planet
Does NOT Contain: Phthalates, Parabens, Dyes, or Petroleum Wax
Powerfully fragranced wax beads that provide a high quality, room-filling fragrance experience
100% Cotton Wick
60% Compostable Packaging