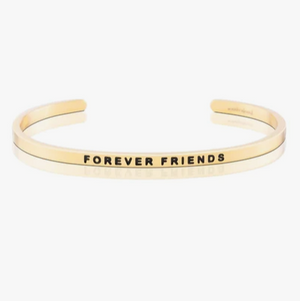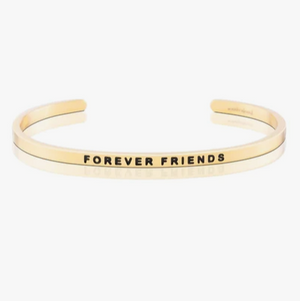 On Sale
Forever Friends Bracelet
Your friendship is a gift I treasure.Remember that I'll always be there for you
to listen, to understand, and to care.
Wherever you go, whatever you do,
we are forever friends.
Mantrabands are fully adjustable and will fit most wrist sizes. We designed them to be delicate, lightweight, comfortable and durable, so you can wear them daily, to work or play. Our bracelets are made of hypoallergenic, lead free, and tarnish resistant stainless steel.