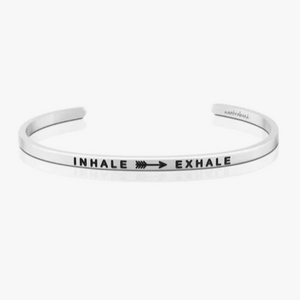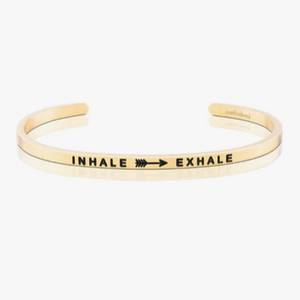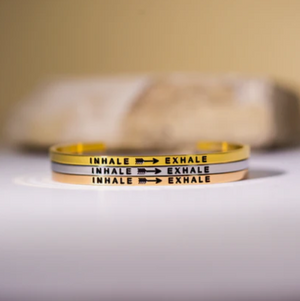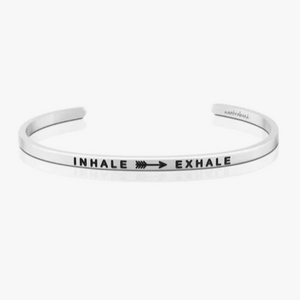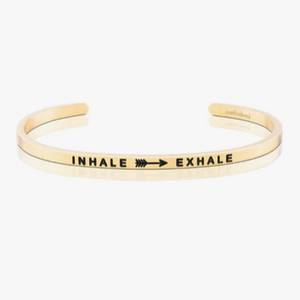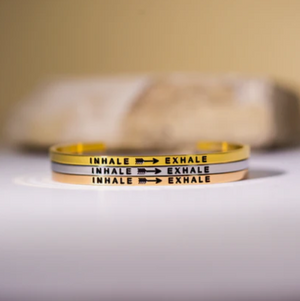 On Sale
Inhale ➳ Exhale Bracelet
Inhale ➳ Exhale is a reminder to pause, take a deep breath, and exhale. Breathe, knowing that you are alive, and that each new breath brings you peace, calm, and joy. Breathe in the good things, breathe in strength, positivity, hope, and love. Breathe out anything that does not serve you. Take it one step, one moment, one breath at a time.

Mantrabands are fully adjustable and will fit most wrist sizes. They are designed to be delicate, lightweight, comfortable and durable, so you can wear them daily, to work or play. Delicate but durable, our bracelets are made to last a lifetime. We offer lifetime guarantee against breakage. 
Stainless steel. Lead free, nickel free, hypoallergenic, tarnish resistant. Gold & rose gold bracelets are 18K gold dipped.